Rollout Schedule for Updates
Initial Rollout Dates
August 21 -- COROS VERTIX 2
August 21 -- COROS APEX 2 Pro
August 21 -- COROS APEX 2
August 28 -- COROS PACE 2
August 28 -- COROS VERTIX 1
August 28 -- COROS APEX Pro
iOS Users
Full Rollout: Within 72 hours of the initial rollout.
Manual Update: Available immediately in the iOS App Store after the initial rollout.
Android Users
Full Rollout: Within 72 hours of the initial rollout.
Manual Update: Not supported by the Google Play Store.
Key Updates
Create Your Own Watch Face
Elevate your look with the COROS app. Go analog, or digital. Pick a personal photo or choose from our collection.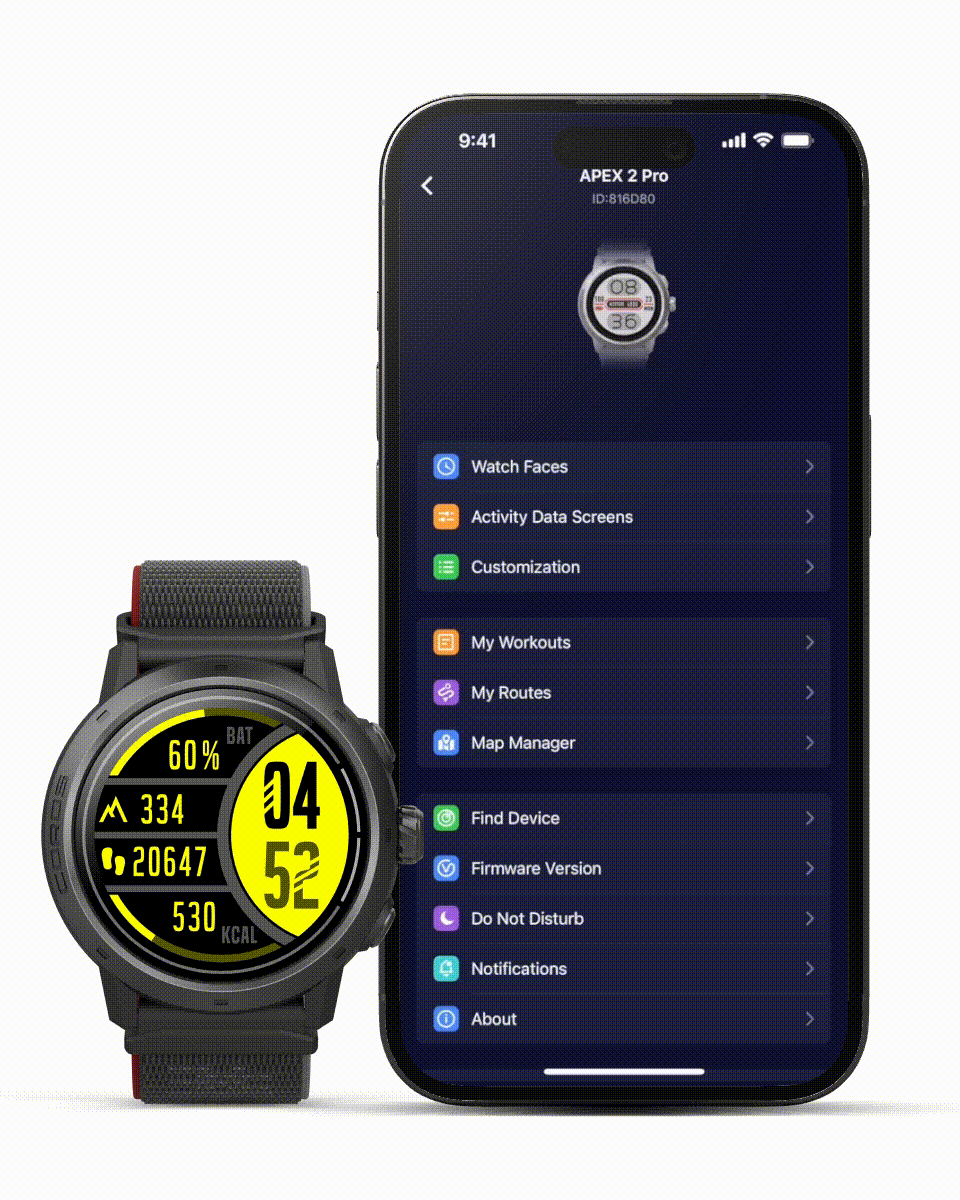 Statistics Summary Page
Maximize your training insights, choose a date range, filter by activity type, and quickly view your Threshold Heart Rate Zone Distribution to ensure your training was where you intended it.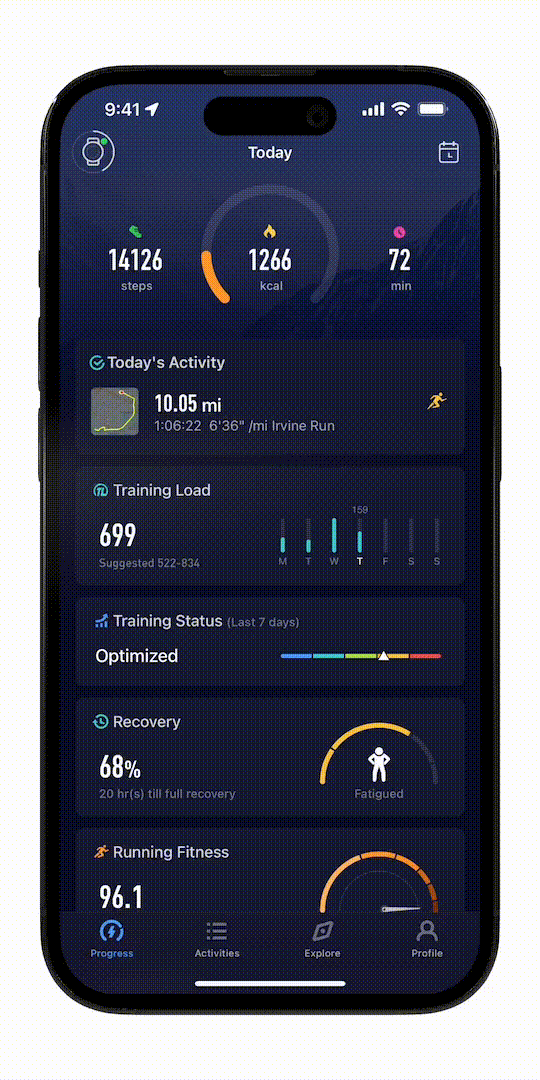 Workouts for Trail Running
Create a workout for your trail runs, including setting elevation gain as a target goal.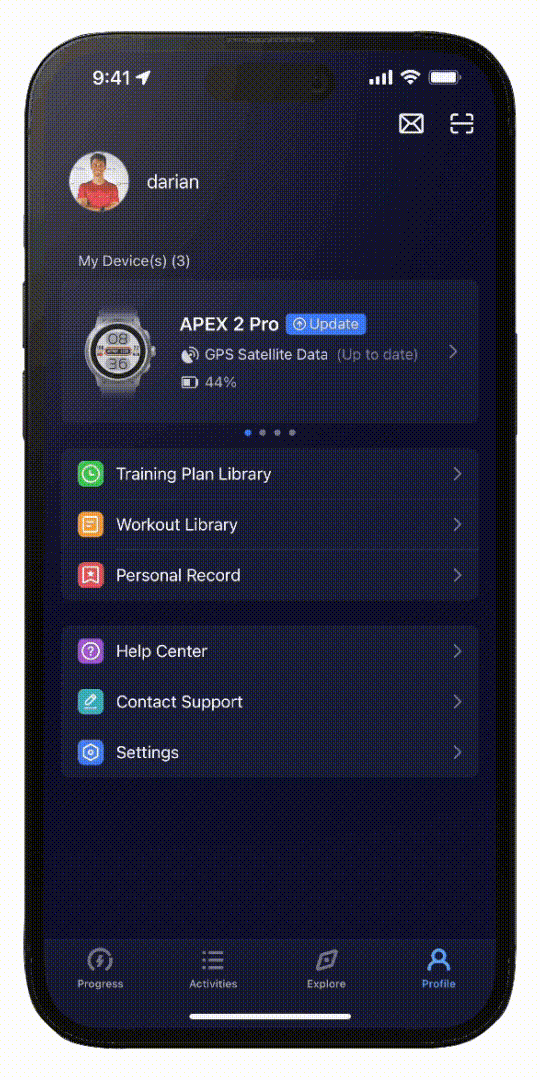 New Watermark Image Sharing
Share your achievements and motivate others with watermark images. Upload a personal photo, overlay your training data, and choose specific image formats to share directly to Instagram, Facebook, and many other social media sites.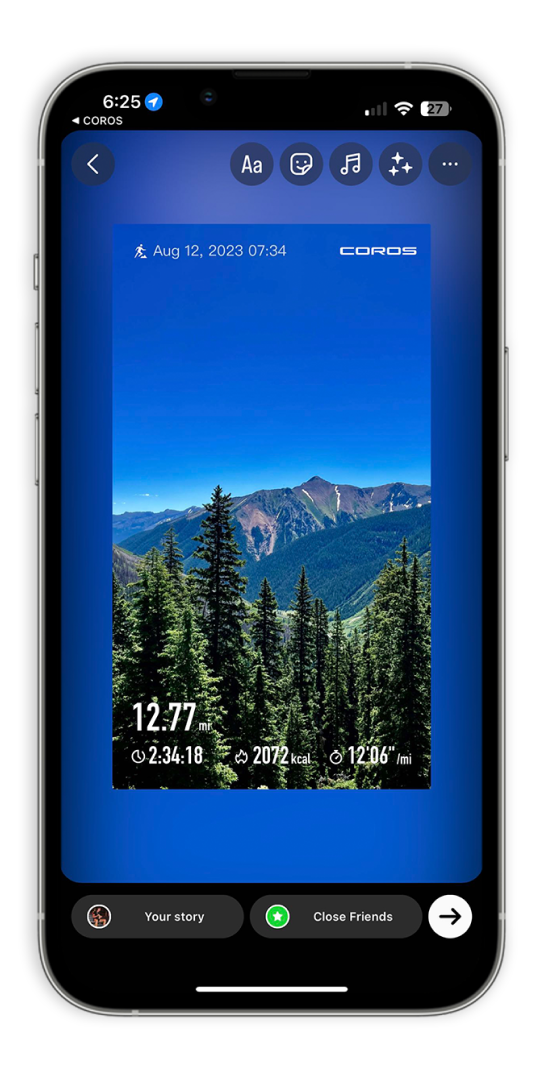 Turn-by-Turn Navigation
*BETA
Turn-by-Turn Navigation is available for you to test on your compatible COROS watch, helping you navigate with confidence wherever you are. Save any route in the COROS app and sync it directly to your watch to be notified of upcoming turns on your route automatically.
We are inviting passionate COROS users to join our beta test for this major improvement to the COROS navigation experience
There will be a limited number of available testing slots based on the workload our support/product teams can handle (~500 users).
COROS Users can apply to join >>HERE<<

When accepted, you will receive beta instructions via email (limited slots are available)

We expect the public beta to run 3-6 months, and once it is ready we will push to all global users with an update.
Supported Watches
COROS VERTIX 2
COROS APEX 2 Pro
COROS APEX 2
COROS PACE 2
COROS VERTIX 1
COROS APEX Pro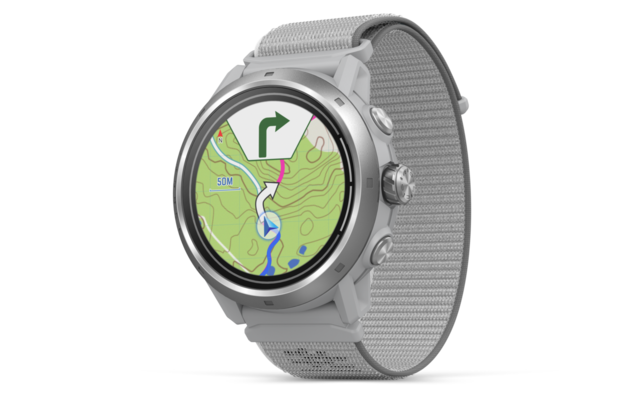 Even More Updates
Easier Route Sharing: Share and send routes to others over text messages and social media. Select the link to open the route and view data like elevation, distance, waypoints, and more.
Strava Notes Sync: Automatically upload your Training Load and Base Fitness to your Strava activities. You can use this feature to look back at previous workouts to view past fitness trends and compare to your current training on similar workouts or training builds.

This can be enabled once you have connected your Strava to your COROS app.

Favorite Locations: Create favorite Locations on the Explore page for quick access when creating new routes. Before drawing a route, click the location and edit and name the location directly.
Stryd Next-Gen Metric Support: View STRYD's new features of "Impact Loading Rate" and "Lower Body Stress Score" will be displayed in your COROS App.
Apple Health: COROS calorie data will be synced to Apple Health as activity energy.
General Release Notes
Navigation Failure notice: "Navigation failure" notification when trying to load and start a route and the user is more than 500km away from the starting point. This notification will be in place of continuous "GPS searching".
Wi-Fi: Improved Wi-Fi connection to speed up the installation of firmware updates.
Aesthetics: The color of HRV icon on the APP side and on the watch are now aligned.
Extended Activity Recording option: Previously, the longest activity you could record was 200 hours. Additionally, that was the maximum number of hours users could record on their watch before syncing to the COROS App. This has been extended to 1200 hours.
Edit missed workouts: Users will be able to delete custom training workouts from their calendars if they missed them and they were not completed.